The original climate-controlled, smart home-enabled delivery solution.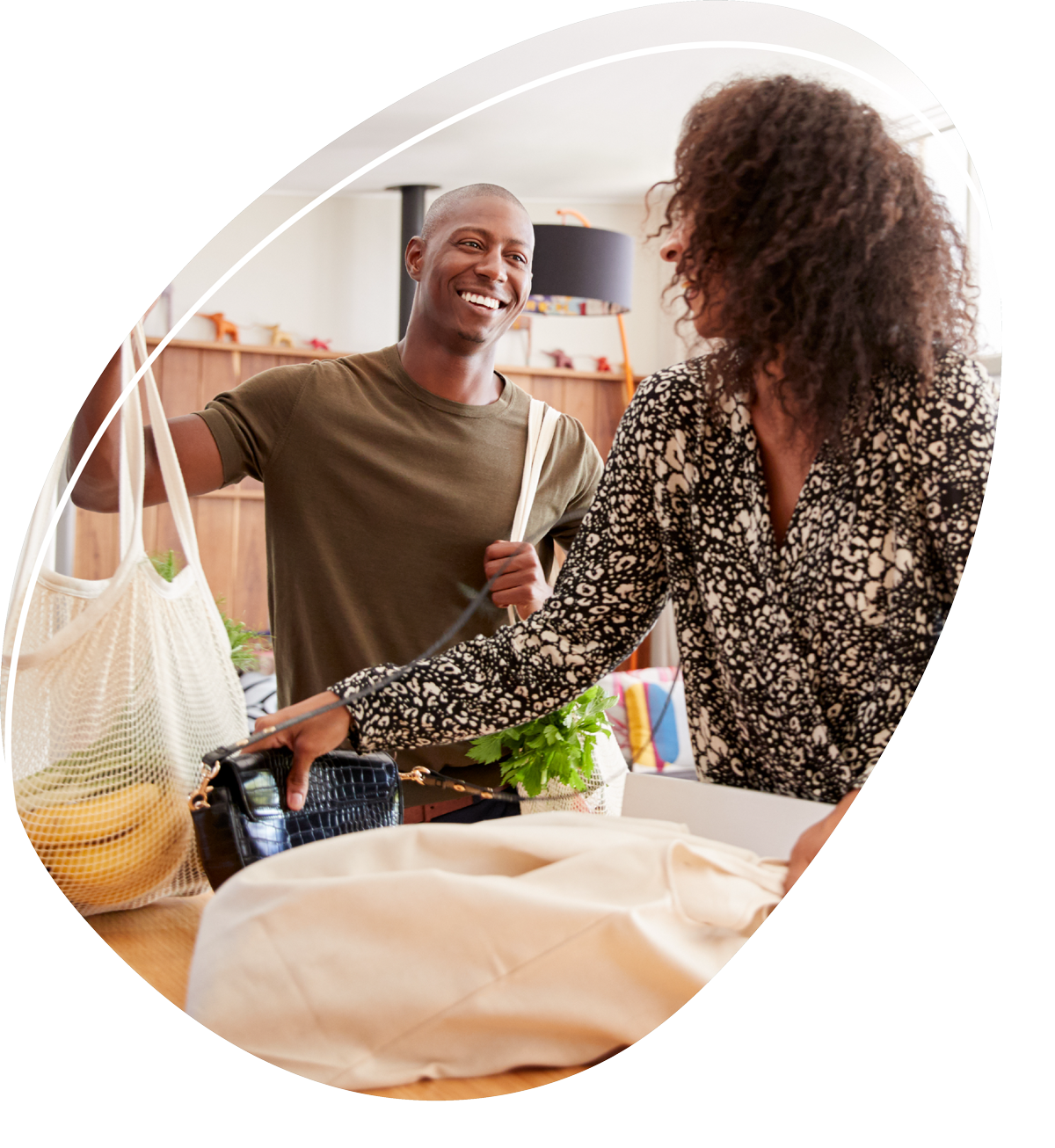 Peace of Mind & Safe Deliveries
YOUR PORCH SHOULD BE A SMART AND SAFE DESTINATION FOR ALL OF YOUR DELIVERIES.
With DynoSafe, you no longer need to be home to wait for your
deliveries. DynoSafe provides climate-controlled protection and
secures to your home, ensuring that all of your orders will be
protected from theft, tampering, and inclement weather.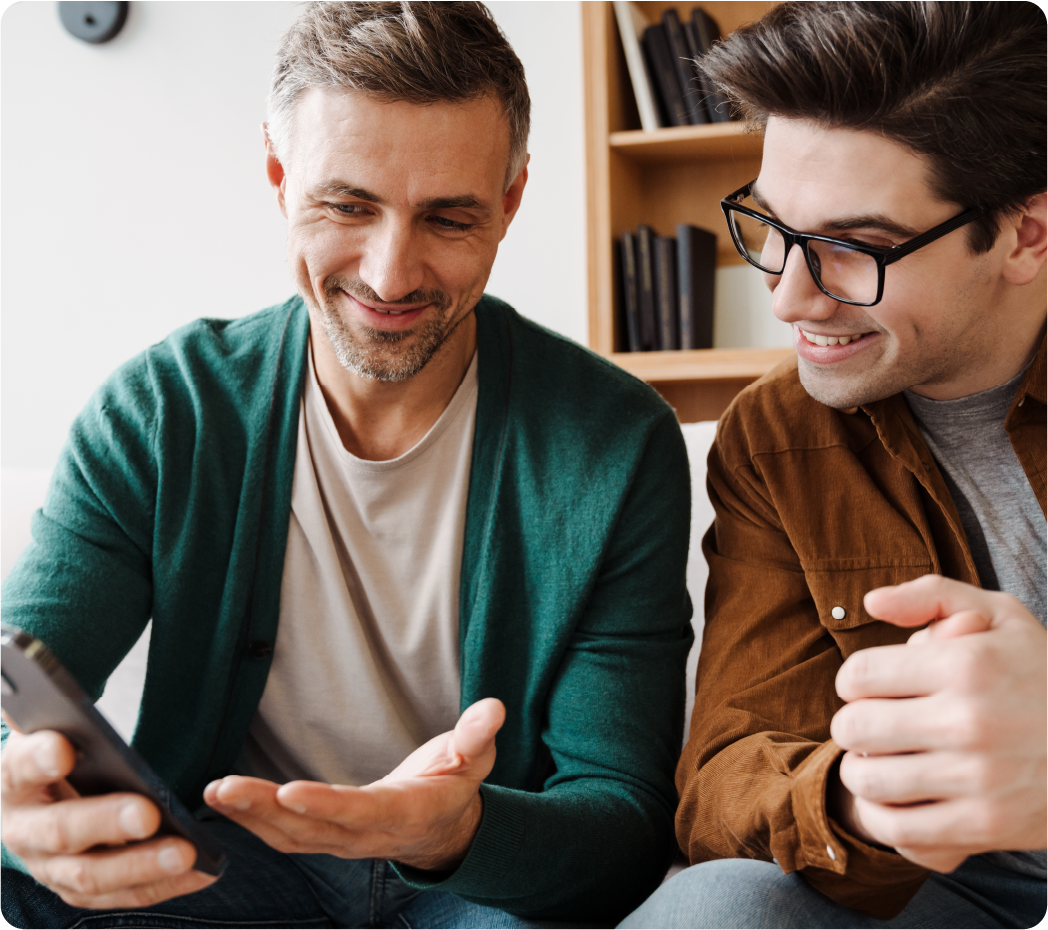 Shop as you normally do, without concern about changing your schedule to be home to receive the order.
GENERATE A CODE WITH OUR EASY-TO-USE APP
In the DynoSafe App, name the delivery and assign a temperature setting for that delivery. Share the delivery code in the special instructions section of the order.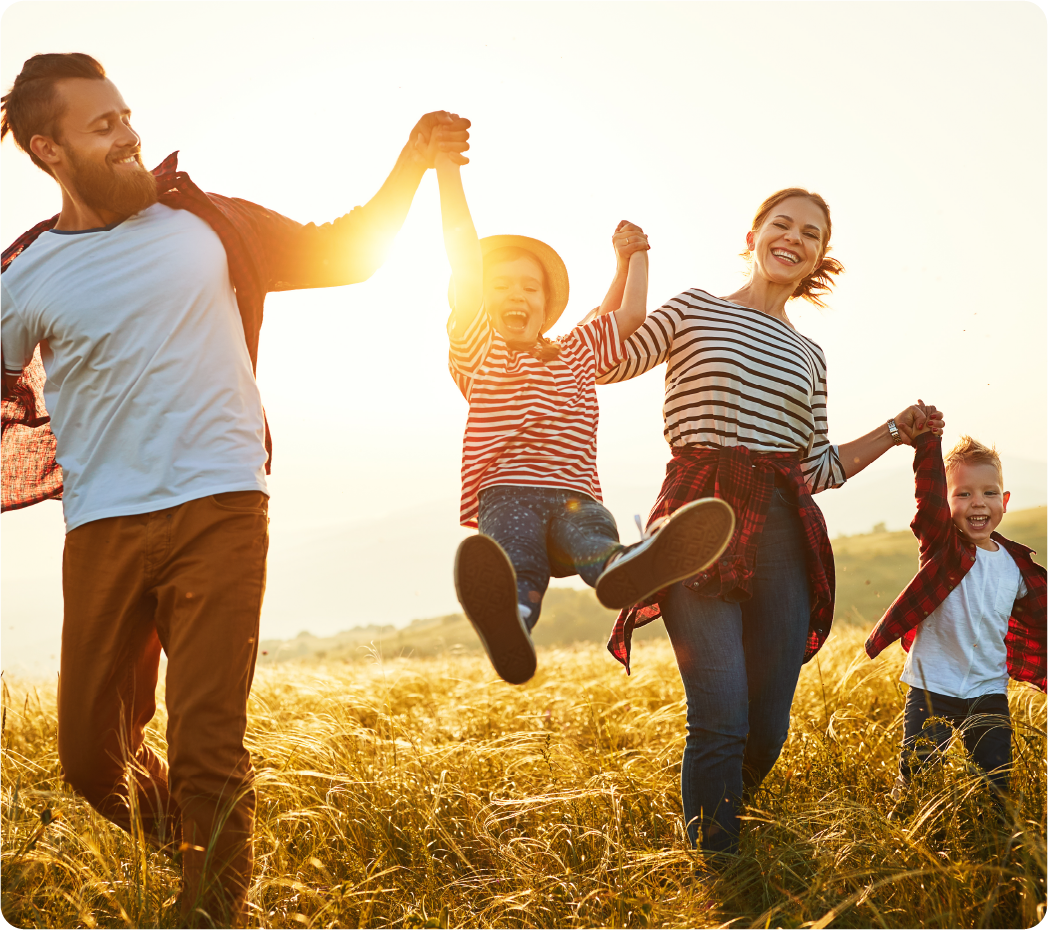 When your delivery is made, DynoSafe automatically locks and quickly adjusts to the temperature you assigned to that delivery. Your order is protected from theft and from the elements until you're ready to retrieve it.
Receive Alerts and Know All is Well and Good
Receive notifications on your smart device that your delivery has been made, as well as the date, time, and name of delivery, the temperature inside the container, and that the DynoSafe is locked and secure.
Use DynoSafe for

all

unattended deliveries
Generate access codes
Name and assign temperatures to codes
Receive real-time alerts regarding the status of an upcoming delivery
View log of prior and upcoming deliveries
Remotely lock and unlock the device
Remotely set and adjust the temperature
Customer controls who has access and assigns one-time-use codes
Battery backup keypad for power and internet outages
Climate-controlled protection from weather
Contactless protection from organisms that can cause illness
Unattended delivery protection from strangers
Secures to your home/office and has security sensors with alarm and tamper and theft alerts
Rollout your branded DynoSafe through a subscription model

Seamless integration on your website and easy-to -use app for your customers

Pick and deliver at your convenience on straight-line logistics in low traffic time periods

Reduce fuel, packaging, gel packs, and improve resource sustainability

Ability to send pre-cool alert, prior to delivery, one-click-unlock, and receive date/time/temp delivery confirmation, lowering loss claims
One-Click Unlock & Keypad Access
Date, Time, & Temperature Confirmation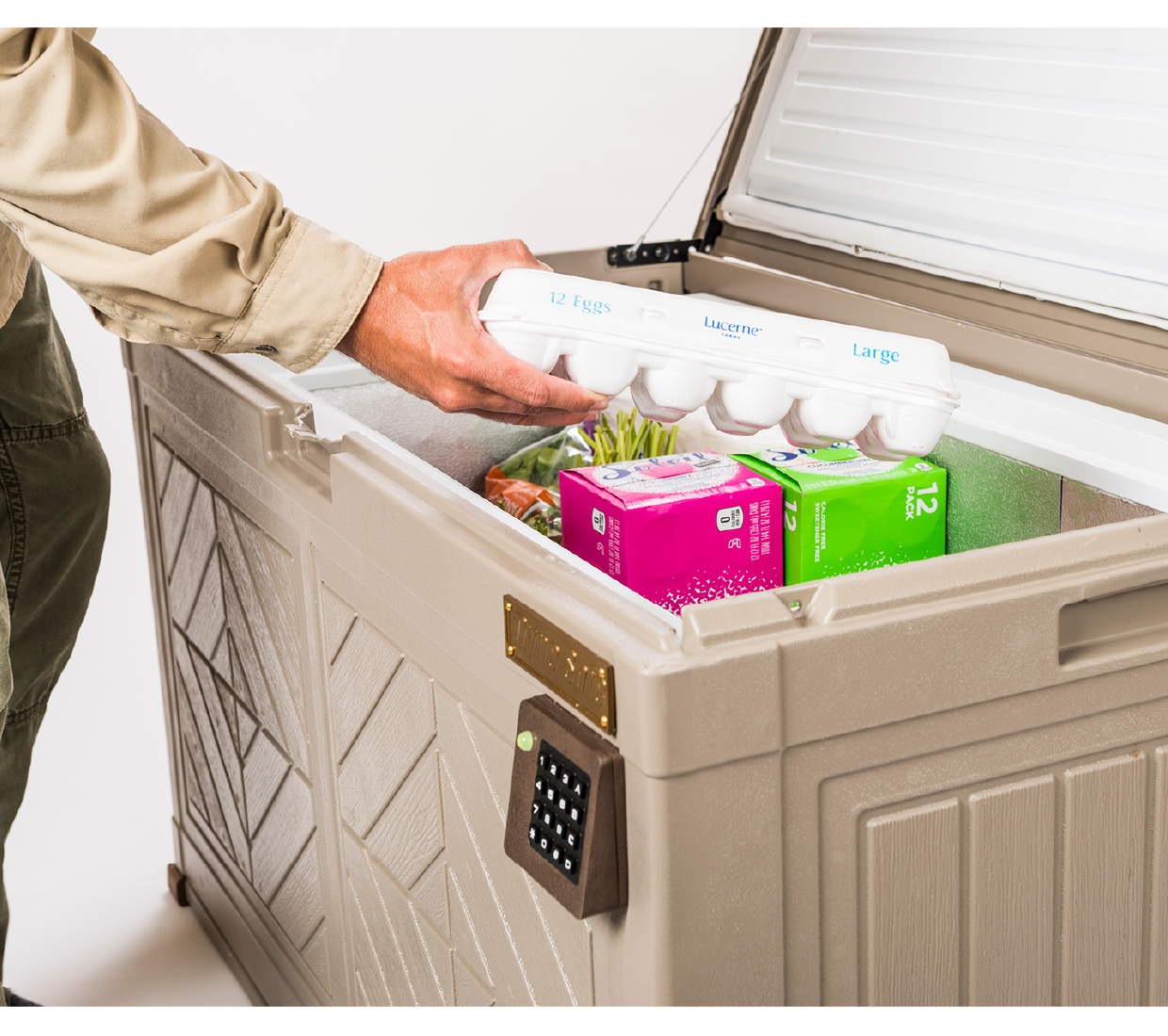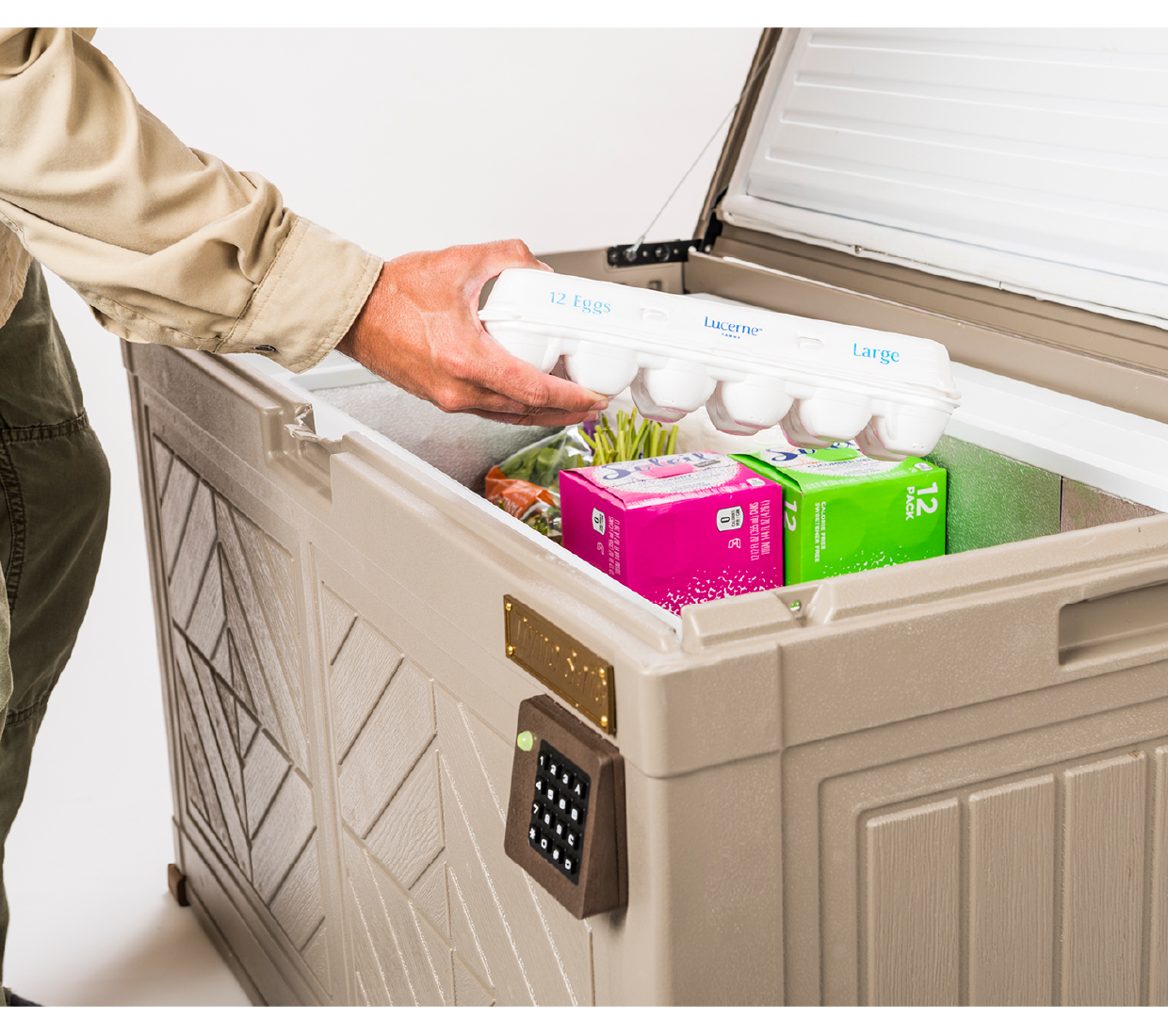 Issued Utility Patent 

Carrier Agnostic - Accessible to anyone that has been provided a one-time-use code

Customer can securely receive multiple deliveries and can manage varying temperature assigned deliveries

Energy Efficient - DynoSafe does not need to run 24/7 which decreases energy consumption and extends the life of the unit

Retailer Partner Perks - Seamless software integration, ability to send pre-cooling alert, one-click unlock, back-up battery operated key-pad, delivery confirmation and valuable data at your fingertips