The original climate-controlled, smart home-enabled delivery lockbox.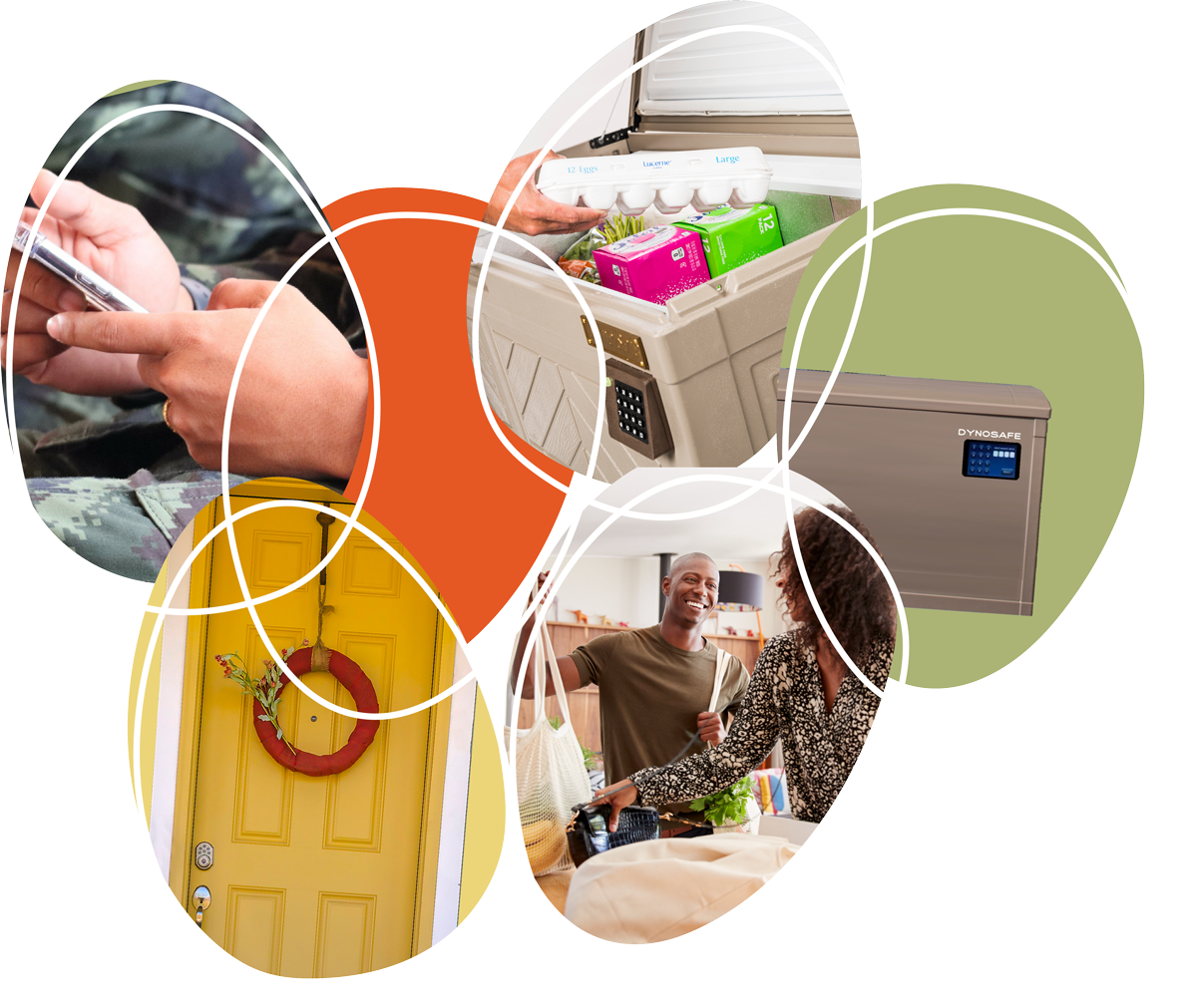 Peace of Mind & Safe Deliveries
destination for your deliveries.
Even with the best planning, deliveries are vulnerable. They may be missed, left out in the heat, spoiled, or, worse, stolen. Your porch becomes the last place you trust to leave packages, and you feel vulnerable and violated.
But you should be confident y our porch is safe and secure for all your deliveries and that they'll land in the right hands — yours.
DynoSafe is a temperature-controlled, smart home-integrated IoT lockbox that secures to your home for protected, unattended, and contactless delivery.
Reclaim your freedom and defend your packages at home on your safe, smart, and protected porch.
They're in good hands with DynoSafe until they're in yours.
You now have the power to control the climate to perfectly suit each delivery. When you retrieve, everything is just as intended and ready to come inside with you.
DynoSafe can be used by any carrier for all incoming and outgoing deliveries. You can pre-cool, provide one-time use codes to your driver, and get date, time, and temperature confirmation.
Keep your distance and protect you and your family from illness. No need to open your door to strangers — retrieve your protected deliveries at your convenience.
Use DynoSafe for

all

unattended deliveries
DYNOSAFE REMOVES THE NEED FOR A DELIVERY WINDOW. COMPLETELY UNATTENDED DELIVERY MEANS YOU ARE FREE TO CHOOSE HOW TO SPEND YOUR DAY.
DYNOSAFE IS THE PATENTED TEMPERATURE-CONTROLLED, SMART HOME-INTEGRATED, IOT LOCKBOX THAT SECURES TO YOUR HOME FOR PROTECTED, UNATTENDED, AND CONTACTLESS DELIVERY.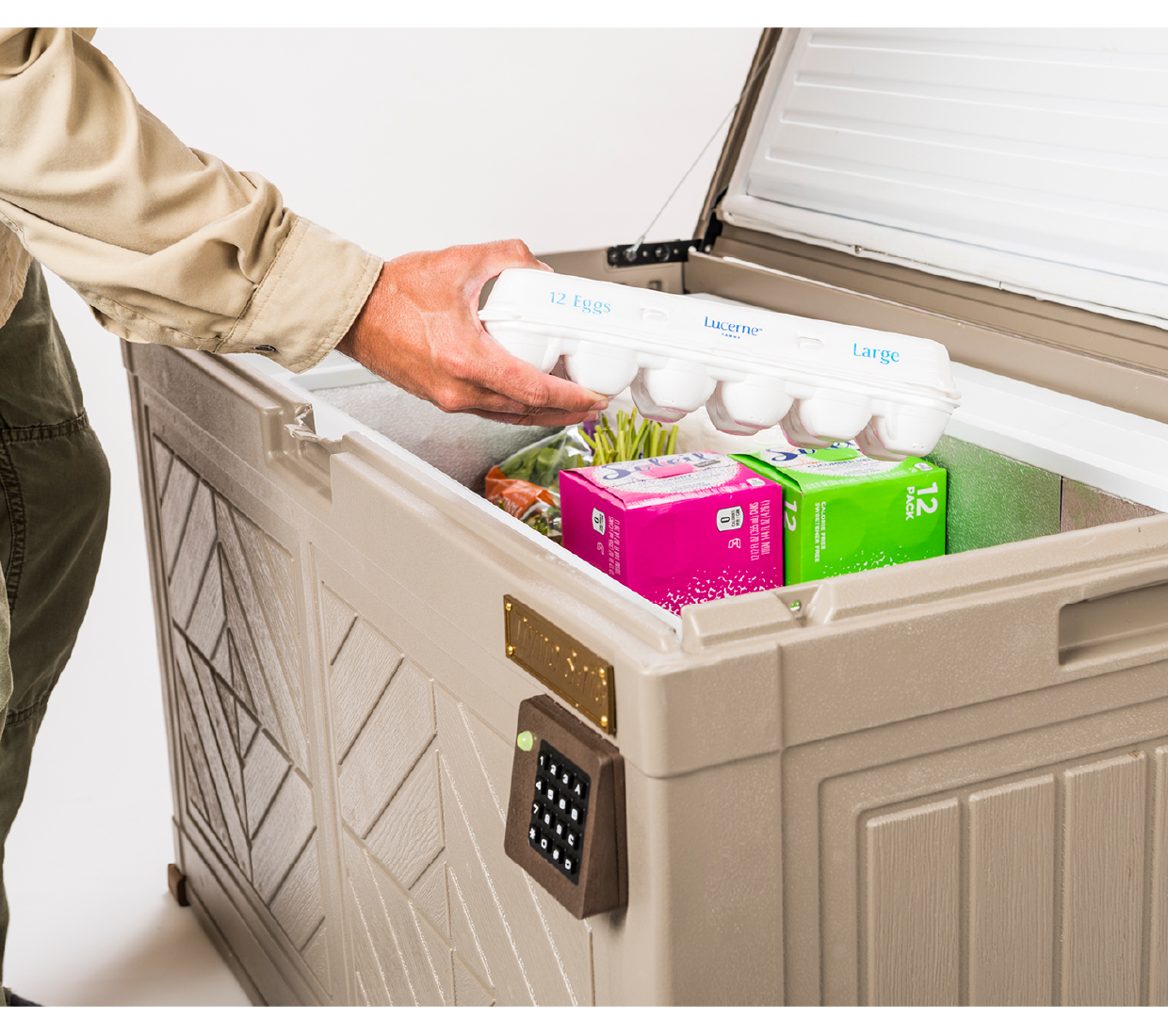 One-Click Unlock & Keypad Access
Date, Time, & Temperature Confirmation